Extruded Sediment Filter Fence
"We installed SiltShield and regular silt fencing at the same time and the SiltShield held up incredibly better with no maintenance, while the traditional even with maintenance still did not hold up to the Northern Ohio winter. Our location between the airport and the park makes it a challenge to keep our silt fence in good working order. Between the high winds and the deer, traditional silt fence takes maintenance on a weekly basis. The SiltShield product held up to the winds, snow and all of mother nature's creatures. We are so pleased with this product we will be ordering for all our future projects including Phase II of this one. Our work crew cringes when they hear "silt fence maintenance time" but they were so happy to hear we were ordering more SiltShield. They even like the speed and ease of installation better than the traditional silt fence. We love your product!"
Lindsey Schweizer, Pinnacle Construction & Development Group, NASA Jobsite
"I've tried several of the "newest technology" BMPs and SiltShield is the first one that has really impressed me. SiltShield is great in high-activity areas where nothing else holds up. We've been able to generate a significant buzz in our area with just a few installations and I can't wait to do more!"
Robb Brown CPESC-IT
Director of Stormwater Management
Cornerstone Environmental Services
"SiltShield's new Technologies' are not only valuable in a hot market, here in Michigan, we are in a slow housing market. I have some SiltShield that was installed over two years ago, it has been through two Michigan winters without replacing it."
Robert Rawa
Michigan Vice President
Toll Brothers
"One common problem is with multifamily residential projects, like condominiums. There's so much construction traffic and so many people involved, like subcontractors and trades people, that it's difficult to maintain sediment control, especially on backup curbs in front of new homes," Jones explains. "Those silt fences tend to have a short life expectancy because they tend to get run over by construction traffic. I think it's a universal problem where you have a lot of single homes going up at the same time. It's very chaotic. That's why I was willing to work with SiltShield."
Jones says he's seen the SiltShield used on corner lots, which typically get the most damage from traffic. "What we liked about it is that it functions as well as a silt fence, but it was more likely to be standing up when it rains or after it was knocked over. And it's easier to pick it back up, as opposed to a traditional silt fence when it's run down and torn and the pickets are down," he says. "And it's difficult to give a citation to a builder for something he can't always control, like when a fence gets run over."​
~ A person who knows about big developments is John M. Jones, 49, the manager for the Wayne County Erosion Control Program. That's the regulating authority for the Detroit, MI, area, and Jones often inspects sites for multifamily residential projects,
"We develop communities as small as 15 to 20 lots in the Pennsylvania and New Jersey areas. And we have a community in Loudoun County, Virginia, in excess of 5,500 homes," says Palka.
At Toll, the erosion/sediment control plan is designed by the engineer in cooperation with the land development manager for the community. Then the contractors execute the plan first by establishing a perimeter silt fence on the
downhill side of the site, where the runoff leaves the disturbed area.
"The standard silt fence is filter fabric between wood stakes. A reinforced silt fence also has a wire back or plastic-mesh back for more severe conditions. A super silt fence is a fabric fence backed with chain-link fence, even more
effective than reinforced fence," says Palka.
He explains that an effective silt fence design considers the slope rating of the product, the percent grade and the length of the slope on the uphill side of the fence, and soil type. Problems can arise with colloidal soils, very
fine-grained soils that are difficult to filter. "That's when you use a combination of chemical treatment or polymers to make the silt fence more effective," says Palka. "Small particles are definitely a problem with silt fence."
What he's found effective for lot perimeter controls during homebuilding operations is SiltShield. "The beautiful thing about SiltShield is that if someone drives over it inadvertently, it rebounds and doesn't break or need to
be reinstalled," he says. "That's a recurring issue on homebuilding sites everywhere. SiltShield is a filter fabric sandwiched in between a quarter-inch of cross-linked polyethylene foam. You can use fiberglass stakes for extra
support where you expect heavier stormwater or sediment loading. It's a pretty innovative product, and we've been using it on various projects with great success."
​
Palka says the new product is not yet in many states' BMP manuals, and therefore it does not have blanket approval for use, but it can be used anywhere a contractor would ordinarily use a silt fence. Once a conservation district
sees the product in action, the district generally allows its use in lieu of conventional silt fence."
Joe Palka Jr., 48, is the executive vice president of land development for Horsham, PA-based Toll Brothers, the nation's eighth largest builder and the leading builder of luxury homes. Palka doesn't believe in using low-priced erosion control products.​
"Steve, the sample roll has worked wonderfully for us. It has not required any additional attention from the day it was installed. We should be removing it soon and are going to try to reinstall it again on a new lot."
Matt Bohlinger​
​Purchasing Agent
Centex Homes-Minnesota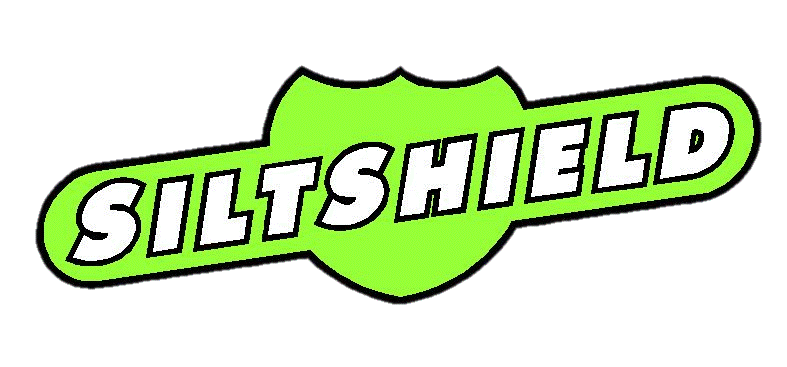 ​Mdot Approved Extruded Sediment Filter Fence