Extruded Sediment Filter Fence
Toll Brothers ​ Press release
COMPANY SIGNS CONTRACT WITH TOLL BROTHERS Sterling Heights, MI - September 28 , 2007 - Michigan's SiltShield LLC signed a contract with home builder Toll Brothers to provide them with the new patented, flexible, reusable and resilient SiltShield® product in place of traditional silt fence. Under the contract, Toll Brothers Inc. receives preferred pricing, availability assurances, and operational and technical support from SiltShield.
​SiltShield® (viewable at www.siltshield.com) is a superior sediment containment system that will saves users a substantial amount of money over the course of build-out by avoiding the time and expense of continually repairing and replacing traditional silt fence. This new SiltShield® also minimizes the risk of storm water compliance violations and is the more environmentally friendly product. The SiltShield® product - green in color and sturdier in nature - is aesthetically more pleasing than traditional silt fence and will enhance the curb appeal of Toll Brothers communities and homes under construction. SiltShield® is also easier to install, reusable and significantly more effective in protecting the environment.
Robert Rawa, Michigan Vice President for Toll Brothers, said, "As builders, it's our responsibility to maintain our soil erosion measures and SiltShield® helps us do a better job of that. I have some sites where SiltShield® was installed over two years ago; it has been through two Michigan winters without needing replacement. SiltShield's® new technology makes them an ideal partner for Toll Brothers; we are always looking for better ways to protect the environment. Plus SiltShield® offers curb appeal and reusability."
"I am convinced that SiltShield® will help sell homes," said Mark D'Andreta, CEO, of SiltShield LLC. "If you drive through a community that is using SiltShield®, the area looks cleaner, more organized, it embodies pride in the site." "This agreement strengthens our presence throughout the United States. In addition, it will help facilitate recognition of the SiltShield brand."
"This National Supplier Agreement will allow us to provide greater value to the other environmentally conscious builders looking for better alternatives. In addition, we expect to gain operational efficiencies from a logistical and support standpoint," said Stephen Mini President of SiltShield LLC.
SiltShield® is a patented SESC product, invented, manufactured and distributed by SiltShield LLC. SiltShield LLC was founded by, Mark D'Andreta and Stephen Mini In 2006. For more information call 586.731.5577 or visit www.siltshield.com Toll Brothers is the nation's premier builder of luxury homes and is currently developing communities in over 22 states.
Toll Brothers, Inc., is the successor to three generations of home builders and is a publicly owned company whose stock is listed on the New York Stock Exchange (NYSE:TOL).
For more information contact:
Mr. Steve Mini
President SiltShield®
Phone (586) 731-5577
Email: stevemini@siltshield.com
Sterling Heights, Michigan
​
Sturdy BMPs for sediment control
​Steve Goldberg- Tues, Feb 07 2012
​
​
Twenty-nine Acres at Michigan State
On the campus of Michigan State University (MSU) sat 29 acres of old 1950s-era married housing dormitories. They had long since outlived their usefulness, having been built with a 20-year lifespan in mind. Demolition began in July 2011.
"We're going to need to rebuild with something in the future, but right now, nothing's been confirmed. We've covered most of the 29 acres with erosion control fence from SiltShield," explains Dennis Hansen, senior landscape architect for MSU
​
Techniques to prevent erosion and to stop sediment once the soil starts to move
Friday October 28, 2011
By Mary Ellen Hare
​
Brown says. "From small berms wrapped in fabric to silt fences to cutbacks at the curb and rock entrances, SiltShield offered the best combination of durability and functionality."
New techniques and new regulations make a new game of soil stabilization
​Wednesday, June 30, 2010
By Carol Brzozowski
​
Reusable Products
Joseph Vaglica is one of the principles at Gateway Engineering & Surveying in Shelby Township, MI, and also teaches classes in erosion control and soil sciences at Wayne State University in Michigan. At Gateway, he is involved in the design stage of projects; the company also performs some contract work.
Staples of the Industry
​Friday, December 31, 2010
By Janet Aird
​
NASA Glenn Research Center
Crews used both SiltShield and a traditional silt fence at the beginning of the project. The traditional one cost much less to purchase, but it needed more maintenance, making SiltShield more economical in the end.
Two Ways to Install Silt Fence
The many functions and forms of an evolving standby
​Wednesday, October 31, 2007
By DeWitt Smith
​
The High-Priced Spreads
Joe Palka Jr., 48, is the executive vice president of land development for Horsham, PA–based Toll Brothers, the nation's eighth largest builder and the leading builder of luxury homes. Palka doesn't believe in using low-priced erosion control products for his high-priced projects...........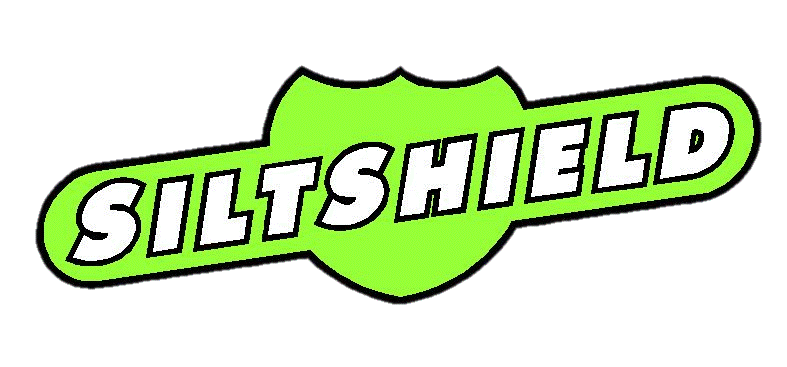 ​Mdot Approved Extruded Sediment Filter Fence